THANK YOU to our Sponsors and Friends of the
2019 Wine & Food Tasting
We cannot say it enough THANK YOU, THANK YOU, THANK YOU, to our terrific sponsors of the 2019 Wine & Food Tasting Event. They helped us bring our dreams to reality. Whether through financial support or in-kind donations, their help was an essential part of the success of our fundraising efforts.
If you know any of these fine folks, a kind word would surely be appreciated and inquiring of their services would be the nicest reward of all.
Become part of this group by sponsoring or helping with the 2020 Wine and Food Tasting. (learn more...)
Platinum Sponsor

---
Wine Wall Sponsor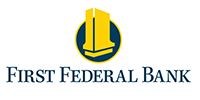 ---
Gold Sponsors
---
---
Silver Sponsors
Bruce Heggenstaller
Bea & Allan Moore
Bronze Sponsors
Advanced Muscle Therapy
Art & Theresa Shuster
Baptist Medical Center Nassau
Dave Dully & Christal Fish
In Honor of Ann Q. Malone from Charter member Suzanne Malone McLeod
Plantation Housing Corp
The Surf Restaurant
Thomas Becca
Honorable Mentions...
The News Leader
The Islander Magazine
---
THANK YOU to our 2019 Wine Sponsor:
---
THANK YOU to our 2019 Restaurant Sponsors:
---
We also would like to take this opportunity and thank all the organizations and individuals for the items and packages that were donated for the 2019 Raffle and Silent Auction.
These generous contributions help make this year's funding goals possible.